GE: Learning at Work
-
To run a leadership factory for General Electric, Chief Learning Officer Susan Peters stresses personal connections across all of the industry verticals the multinational conglomerate covers.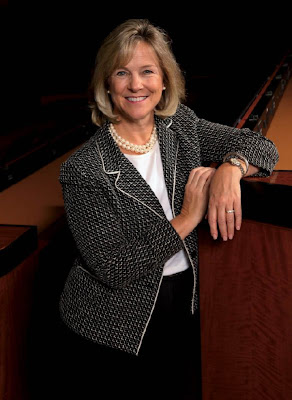 ---
As one of the world's largest companies, General Electric (GE) does it all. The multinational conglomerate is active in too many industries to name here: appliances, electronics, entertainment, energy — the list goes on.
It was this range of opportunity that drew Susan P. Peters, GE's vice president of executive development and chief learning officer, to the company more than 30 years ago. "It's a company in which you can have a career in a functional area but apply it across a wide range of industries, which I was able to do," she said.
Peters began with the company taking two-year rotational assignments across its various lines of business. "I've done appliances and plastics and NBC," she said. "So, it's an eclectic career, all functionally related but in one company."
The Dean of GE
Peters didn't originally see herself in the corporate world. Graduating with a degree in English literature in 1975 and moving on to a master's in education at the University of Virginia, Peters thought she wanted to be a dean of students for a university. Toward that end, she began working in undergraduate admissions at Georgetown University in 1978, but one year in she had a change of heart.
"I realized that the academic world was a little too repetitive," Peters said. "The names and faces changed, but the methodology and approach looked like it was going to be the same, so I took my one year of experience and my academic credentials and peddled them to various companies." She was soon hired by GE, starting a career "in just about every aspect of human resources, from labor relations to communications to generalist to management to you name it."
In 2001, Peters was enlisted to work on executive development for the company, and then in 2006, she became GE's chief learning officer as well. "Forever the chief learning officer role and the executive [and] talent development role had been separate in GE, and they combined it under me four years ago because it was becoming clear the lines between the way you develop people in a classroom setting and the way you develop people experientially, on the job — through the feedback mechanisms that are in place in the company [and] through the performance management systems — were becoming blurred," she said. "Therefore, it made more sense to have these in one shop."
---
---